Description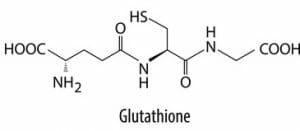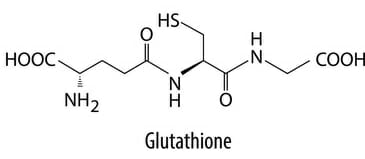 Glutathione ranks highly among the most important antioxidants naturally produced in the human body. Glutathione production capabilities tend to diminish with age, but it is critically important to keep a stable supply of this vital antioxidant. Zetpil Reduced Glutathione Suppositories are a convenient and potent alternative to oral glutathione supplements. Also contains glutathione precursors NAC and Taurine.
225 mg or 450 mg of potent reduced glutathione (GSH).
NAC and taurine are added to support the production of glutathione in the body.
All three ingredients are powerful free radical scavenging agents.
Reduced Glutathione Suppositories greatly improve absorption as compared to oral intake.
Suppository base is designed to dissolve fast, but release nutrients slow for optimal absorption.
Can be shipped with ice to ensure preservation of shape and potency.
How to Support Healthy Glutathione Levels
Glutathione is the most central antioxidant in the body. As such, it is crucial to have an adequate supply of glutathione to prevent the accumulation of oxidative stress – one of the central factors in aging.1 However, there is much debate as to the best method for raising glutathione levels. Most experts contend that simply consuming oral glutathione supplements alone is insufficient to increase stocks of glutathione significantly.
The primary issue with oral glutathione supplements, like capsules and liquids, is that the vast majority of molecules are oxidized and degraded in the digestive system before reaching cells within the bloodstream. This is the main reason why so many specialists believe that glutathione has particularly low bioavailability. However, glutathione in suppository form has displayed significant improvements on the absorption rates of glutathione in a number of recipients. This convenient alternative to oral and IV intake has given many who are glutathione deficient the exact level of support that they need.
It is also recommended to find a supplement that pairs glutathione with other nutrients which support the production of glutathione and antioxidant activity in general. For this purpose, a proprietary blend of NAC and taurine has been added to these potent reduced glutathione suppositories.
NAC and Taurine
N-acetyl cysteine (NAC) is a compound which is derived from the amino acid L-cysteine. In the body, NAC displays impressive antioxidant properties. This means that it has the capability to scavenge and neutralize free radicals in the body before they can significantly contribute to the accumulation of oxidative stress. In addition to this, and perhaps even more importantly, NAC serves as a necessary precursor to the bodily production of glutathione. Some studies have even shown that consumption of NAC is the most effective method of raising glutathione levels.2
Taurine is another amino acid-like chemical found in large quantities in the brain, heart and blood. Similarly to NAC, taurine has antioxidant properties of its own, and has been shown in studies to support the production of glutathione.3
Note: Storing this product at room temperature will not alter the effectiveness or potency. However a firm suppository is necessary for a comfortable and easy insertion. Therefore we recommend that this product be stored in the refrigerator to maintain firmness. If the suppository does become soft, place the suppository in the refrigerator to achieve the firmness needed for comfortable insertion Avoid excessive heat 40°C (104°F). Store in a cool place 8° to 15°C (46° to 59°F) or refrigerate. When using nutritional supplements or nutraceuticals, please inform your physician if you are undergoing treatment for a medical condition healthcare professional.
Caution:
This suppository contains Vitamin C. However, when taking N-acetyl –cysteine it is recommended that two to three times as much vitamin C be taken. Vitamin C is depleted because of the prolonged presence off the oxidized cysteine.
Warnings:
If pregnant, nursing, or undergoing treatment for a medical condition, consult your physician before taking this product
Keep out of reach of children
Do not exceed recommended dose
* These statements have not been evaluated by the Food and Drug Administration. This Product is not intended to diagnose, treat, cure or prevent any disease.