NuEthix Formulations
NuEthix Formulations is built upon the 4 pillars of honesty, integrity, transparency, and truth.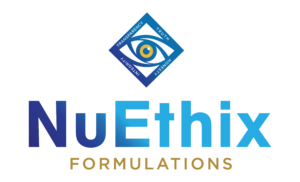 Focused On Unifying Health AND Performance Goals.
NuEthix saw a huge gap in the supplement industry: most supplements were aimed at EITHER bettering one's health OR helping to enhance physique and performance goals.
So these health & nutrition experts teamed up to bring top of the line supplementation to help people reach their physique and performance goals while ALSO improving their overall health and wellness.
What makes NuEthix Different?
No proprietary blends in any formulas or products
You know exactly what you are ingesting and how much
COAs are available for EVERY product
Commitment to being personally available to help consumers and potential customers
From testing each ingredient at the raw level to having third party publicized testing after manufacturing and keeping tabs on customer feedback and lab work (through their network of health coaches), NuEthix ensures every product contains and does what it says.