Description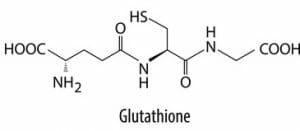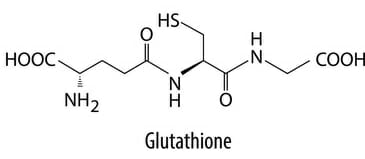 As a crucial detoxification compound, Reduced Glutathione provides support to the cardiovascular, neurological and immune systems of the body. It also generates protection from toxins at a cellular level. Quicksilver Scientific Liposomal Glutathione Spray uses the most active form of Reduced Glutathione and liposomal delivery to provide superior bioavailability.
Sublingual liposomal delivery aids in proper nutrient absorption.
The reduced glutathione used in this formula is considered the most active and bioavailable form
Additional glutathione may contribute to healthy immune system.
Aids in natural detoxification from toxins and free radicals.
Supports overall cell health and functionality, including standard neurological functions.
Free ice shipping is recommended to preserve maximum potency.
Reduced Glutathione and the Human Body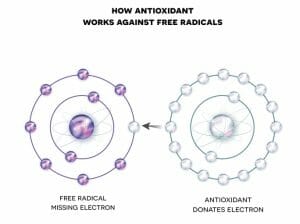 Glutathione, also known as reduced glutathione or simply GSH, is the body's major internally produced antioxidant and is necessary for the proper function of multiple bodily systems.1 GSH supports the cardiovascular and neurological systems, helping them to resist the contraction of diseases in the heart and the brain. It is the body's main detoxification compound and is crucial to effective immune system function, allowing the body to remove dangerous chemicals and environmental toxins and helping to protect the body at a cellular level from any future damage. It bolsters the immune system and allows the body to respond quickly and thoroughly to any potential viruses. The body naturally produces glutathione, but it's ability to do so declines dangerously as age, stress, and disease states affect the body. 2
GSH plays an important role in defending the body against damage from free radicals by healing damage that's already been done and protecting cells from future damage. This supports the body's fight against degenerative diseases and helps strengthen the immune system in preventing a number of illnesses. It helps the body properly digest and absorb nutrients so that more of the beneficial parts of the foods and supplements you consume can be absorbed and better used by the body. The body's ability to use nutrients controls how useful they can be, for if the body's ability to absorb a nutrient it compromised it doesn't matter how much of it you intake, your body will never be able to gain enough from it. GSH also regulates cellular events including gene expression, DNA and protein synthesis, natural cell growth and death cycles, and cells signalling each other; all of which relate to the body's health at the cellular level, the better the cells are functioning the better your overall health can be. If cells' ability to communicate with each other is compromised they cannot regulate what to do and when to do it which can lead to abnormal cell growth or death and lower your overall health.3
The Potential Harms of Glutathione Deficiency
Without GSH cells cannot maintain their full functionality, leaving them vulnerable to damage, diseases, and early cell death. Glutathione deficiency contributes to oxidative stress, which plays a key role in the aging process and the pathogenesis of many diseases that occur gradually or due to cell damage. Maintaining a healthy level of Glutathione can support your bodily resistance to numerous degenerative diseases and other health conditions. Because of this it is important to supplement the body with GSH as it ages, preventing natural decline in GSH production from making you more vulnerable to cell damage and disease.
The Improved Bioavailability of Glutathione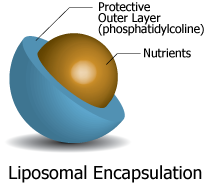 Traditionally, GSH is poorly absorbed through oral means. Intravenous (IV) therapy can be used to allow the body to directly access the supplement, but is inconvenient and expensive when compared to oral delivery systems. To get around this, Quicksilver Scientific designed an oral delivery system with the power of IV therapy that bypasses the destructive digestive system altogether. This liposomal oral delivery system uses only high-phosphatidyl choline phospholipid mixes which are smaller and more stable tightly distributed single-layer spheres than other liposome delivery systems. This allows medicinal absorption to begin immediately when Quicksilver Scientific Liposomal Glutathione hit your mouth.
Liposomes are made of phospholipids and supplemental compounds. The supplement is kept safely in the center of the liposome while the phospholipids enclose it and transport it across cellular barriers, even the blood-brain barrier. Phospholipids are the building blocks of all the body's cell membranes, so the body recognizes the liposome as natural and doesn't attempt to break it down or remove it from the body.4 Also, the phospholipids used by Quicksilver Scientific Liposomal Glutathione feed the body's cell membranes and promote proper cell function, so they can act both to aid in delivery and promote health in their own way.
Notice from the manufacturer, Quicksilver Scientific: This is a refrigerated only product and is not eligible for refunds or replacements.
Warnings:
If pregnant, nursing, or undergoing treatment for a medical condition, consult your physician before taking this product
Keep out of reach of children
Do not exceed recommended dose
* These statements have not been evaluated by the Food and Drug Administration. This Product is not intended to diagnose, treat, cure or prevent any disease.