Description
Quicksilver Scientific Liposomal B-Complex contains a complex mixture of B-vitamins into a single, comprehensive product. The use of folinic acid, with activated forms of B2 and B6, methyl B12, and trimethylglycine, provides all of the factors necessary for healthy methylation processes. The use of milk thistle extract balances gall bladder/bile flow with the liver up-regulation brought about by B-vitamins.
Liposomal Delivery For Optimal Absorption
Provides The Factors Necessary For Healthy Methylation Processes
Milk Thistle Supports Hepatic Metabolism
Optimizes Bioavailability With The Liposomal Delivery Format
All The B Vitamins Play A Role In Mitochondrial Function, And Deficiencies May Be Associated With Oxidative Stress And Mitochondrial Damage

Why Get Your B-Complex Vitamins From Quicksilver Scientific?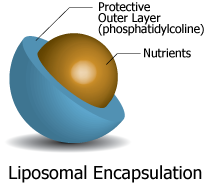 B complex vitamins are critical for many processes inherent to life. They serve as cofactors for enzymatic reactions, and are necessary for gene expression, oxidation-reduction reactions, energy production, detoxification, and formation of other biologically essential compounds. Includes: Vitamin B1, B2, B3, B5, B6, B7, B9, B12, Milk Thistle Extract, Essential Phospholipids from Sunflower Lecithin.
There are many B-complex vitamin supplements on the market, but too few of them utilize liposomal delivery. This advanced sublingual mouth spray formulation from Quicksilver Scientific uses phospholipids from sunflower lecithin to encapsulated nutrient content and delivery it safely to the bloodstream where it can be distributed throughout the body. This greatly enhances bioavailability and may improve the ability of these crucial vitamins to provide the essential support to your body that you need and expect them to provide. Few other B-complex supplements are able to deliver on these expectations as reliably as Quicksilver Scientific Liposomal B-Complex.
Warnings:
If pregnant, nursing, or undergoing treatment for a medical condition, consult your physician before taking this product
Keep out of reach of children
Do not exceed recommended dose
* These statements have not been evaluated by the Food and Drug Administration. This Product is not intended to diagnose, treat, cure or prevent any disease.