Description
Without the nutritional benefits of glutathione, the body may not be able to fully protect itself from free radicals and oxidative stress. However, many glutathione supplements are incapable of having a significant impact on the body's supply of this crucial antioxidant. Thankfully, Liposomal Glutathione Complex from Quicksilver Scientific is not one of these supplements! Utilizes proper doses of reduced glutathione, nutrient cofactors, and phospholipid encapsulation.
Each serving contains a potent 325 mg of reduced glutathione in the form of Opitac™ Glutathione.
May aid in the body's natural antioxidant protections systems.
Contains milk thistle to greatly improve on protection for the liver – the body's central detoxifying organ.
Features B complex vitamins as glutathione nutrient cofactors.
Liquid formulation may support bioavailability and dosage customization.
Phospholipid encapsulation protects and delivers reduced glutathione molecules.
The Benefits of Glutathione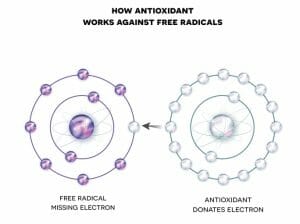 If you've been following the health and nutritional world, odds are you've heard the recent buzz about glutathione (GSH). This antioxidant compound is found in countless dietary supplements and marketed as a cure-all for a number of serious health conditions. But what exactly is GSH, and how does it function in the body? Most importantly: does it really possess the nutritional benefits to match these claims?
To answer the first question, GSH is a compound which is produced in the liver as a means of protection. Because the liver is responsible for metabolising potentially harmful substances which enter the body, it is exposed to much larger quantities of free radicals and other unstable molecules. As such, it requires a much higher degree of antioxidant protection that GSH is uniquely capable of providing. This is because GSH, aside from being a powerful free radical scavenger in its own right, is also able to communicate and activate enzymes, t-cells, and anti-inflammatory agents for a full-bodied defense against a variety of potential harms. For this reason, glutathione is often given the title of 'the master antioxidant'.
Achieving Superior Glutathione Bioavailability
Now that we've established the importance of a full supply of glutathione for a healthy body, it's time to investigate the actual efficacy of supplements in raising or sustaining the body's GSH supplies.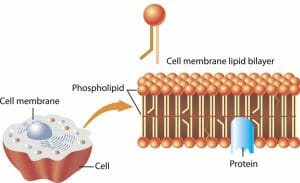 There are many who content that standard GSH supplements have extremely low bioavailability, and may have little-to-no effect on countering oxidative stress and free radicals. There are a number of factors that could contribute to this: poor dosages, inactive ingredient forms, and a lack of nutrient cofactors. This liquid Liposomal Glutathione Complex from Quicksilver Scientific seeks to avoid all of these pitfalls by containing a potent and scientifically backed 325 mg dose of highly active reduced glutathione (or l-glutathione) alongside numerous B complex vitamins, like B6 and B12, which are thought to play an important role in the natural production of GSH within the liver.1
In addition to this, Liposomal Glutathione Complex also utilized phospholipid nanoemulsion. This means that the reduced glutathione molecules are fused and protected by phospholipid layers from purified sunflower lecithin. These layers may protect orally administered GSH from degradation in the digestive tract as well as aid in its ability to cross
the blood-brain barrier.
Notice from the Manufacturer, Quicksilver Scientific: This is a refrigerated only product and is not eligible for refunds or replacements.
Note: Best used within 60 days and stored away from light.
Warnings:
If pregnant, nursing, or undergoing treatment for a medical condition, consult your physician before taking this product
Keep out of reach of children
Do not exceed recommended dose
* These statements have not been evaluated by the Food and Drug Administration. This Product is not intended to diagnose, treat, cure or prevent any disease.