Description
Immuno-Synbiotic Prebiotic + Probiotic, previously Immune Restore from Nutri-Spec is newly designed to provide your body with a well-rounded probiotic blend of Lactobacilli and Bifidobacteria strains which may support the health and wellness of one's gut flora. Also contains Glucomannan and Chicory Inulin for invaluable prebiotic nourishment.
New and improved 10 million CFU replaces the 5 million CFU probiotic blend, still containing both Lactobacilli and Bifidobacteria strains.
Designed to support the long term health and restoration of probiotic gut flora.
May aid in everything from the immune and digestive systems, to brain health and cognitive function.
Now includes valuable prebiotics and probiotics for advanced gut health nourishment.
Why you Should Care About Probiotics and Gut Health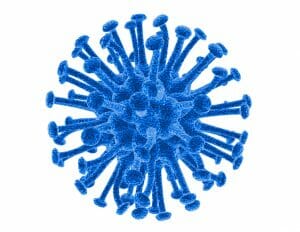 A balanced flora of probiotic strain in the gut is an essential component of one's overall health and wellbeing. These probiotics have so many mechanisms of support for so many different bodily systems and processes that it's difficult to know where to begin when describing their potential benefits. And that's without even acknowledging the distinct mechanisms possessed by each unique probiotic strain, of which there are dozens!
Generally the bodily systems which benefit most from probiotics are the immune system and the digestive system. However, it is also thought by many health experts that probiotics possess anti-inflammatory support properties, particularly within the intestinal tract. In addition to this, scientific research continues to unveil astounding links between the health and function of the gut and the health of the brain and numerous cognitive functions. All of this relies on the health of your gut flora, so it is important to provide the body with proper nourishment for the development and restoration of these vital probiotics.
What About Prebiotics?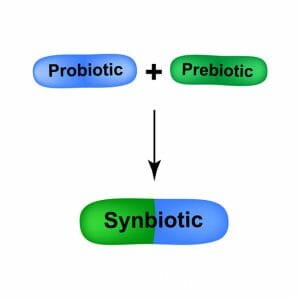 Just as 'probiotic' is a generic term for any strain of bacteria which is beneficial to the human body, 'prebiotic' is a catch-all term for any nutritional substance which can be used as a sort of food or fuel source for this bacteria. As such, it may be possible to ingest large quantities of good bacteria, but without enough prebiotics entering the body, the probiotic flora in the gut will always be at risk of becoming damaged, degraded, or otherwise imbalanced.
Given the importance of these substances, it is a shame to note that many industry-leading probiotic supplements are lacking in prebiotics. Thankfully, Immuno-Synbiotic is not one of these supplements! To the contrary, it contains two of the most widely recommended prebiotic substances – Glucomannan and Chicory root Inulin. These two powerful nutrient compounds may provide further support for the restoration and long term health of bacteria cultures in the gut.
Note: Contains milk.
Warnings:
If pregnant, nursing, or undergoing treatment for a medical condition, consult your physician before taking this product.
Keep out of reach of children.
Do not exceed recommended dose.
* These statements have not been evaluated by the Food and Drug Administration. This Product is not intended to diagnose, treat, cure or prevent any disease.