Description
The ability to focus and concentrate has become increasingly important in the modern workforce, academia, and many other areas of life. However, it is very common to experience head fog and other cognitive difficulties which interfere with focus. Many of these issues are a direct result of malnutrition. PatchMD Focus Patches offer potent, natural, and completely nutrient-based Nootropic support for focus and retention. No stimulants or synthetic ingredients which may have long-term health repercussions.
Features daily value doses of numerous important nutrients for a healthy body and mind.
Designed to counter nutrition-based attention and focus difficulties.
Contain potent nootropic ingredients like B-Complex Vitamins, Amino Acids like 5-HTP and L-Theanine, Magnesium, and Omega-3 Fatty Acids.
Advanced transdermal nutrient delivery may enhance bioavailability.
Patch supplement form is all-natural, hypoallergenic, and a calorie-free method of supplementation.
Malnutrition and Focus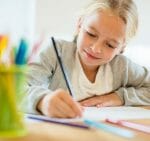 ADHD and other mental health issues which cause difficulty with focus and retention have become a wide-reaching problem which afflicts people of all age-groups. For certain individuals, such cognitive difficulties can be severely debilitating throughout the course of a busy work or school day.
While it has become common to prescribe medications like Ritalin to combat these difficulties, there are many who are rightfully skeptical of the wide-application of these stimulants and other medications to improve attention and focus, particularly when they are administered to children. Though there are certain cases which undeniably benefit from such medications, there are also countless reports of hastily prescribed treatments which cause a slew of other problems in the body.
It doesn't have to be this way! Especially as studies continue to unveil the connection between certain nutrient deficiencies and difficulty with attention and focus. Most nutritionists now consider it advisable to first test if malnutrition could be the source of these cognitive difficulties before jumping straight to medication.
Deficiencies in essential nutrients like Vitamin C and Vitamin D are highly common and widely-regarded as a contributing factor to all manner of complications with cognitive function. This doesn't even scratch the surface of all the potential nutritional causes behind focus and attention problems. As such, PatchMD has created a formula which contains daily values of every nutrient which may have an impact on brain health if left deficient in the body.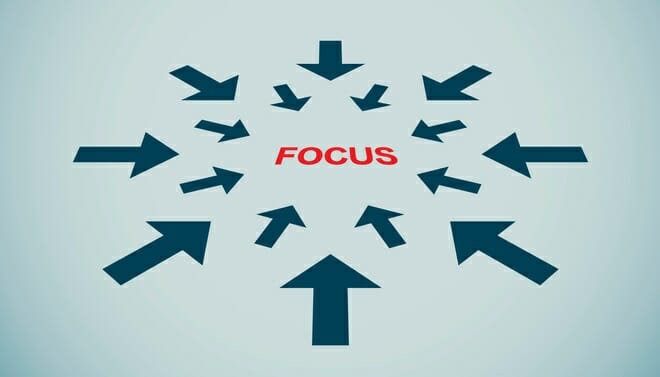 B-Complex Vitamins and Other Important Nootropic Ingredients
The 'B' in 'B-Complex Vitamins' doesn't stand for brain, but it might as well when you consider how important this class of nutrient is to a healthy and happy neural network! The reasons for this are many, but the most primary factor is the heavy involvement of B Vitamins in breaking down carbohydrates into glucose. The brain runs on glucose, and requires B Vitamins to produce and deliver this essential fuel. There are also many, like Vitamin B12, which are essential to healthy neurotransmitter activity. As such, B-Complex Vitamin supplementation may aid in healthy focus and other aspects of cognitive function, even if the body isn't deficient to begin with.
Not only do these Focus Patches contain every variety of B-Complex Vitamin, they also include a number of other nutrients which may be supportive of cognitive function. Such ingredients are often known as Nootropics. Other Nootropic ingredients in this formula include Amino Acids like 5-HTP and L-Theanine, Magnesium, and Omega-3 Fatty Acids.
Supplement Facts
Serving Size: 1 Patch

Servings Per Container: 30

Amount Per Serving

Vitamin A

77.52 mcg

Vitamin B1 Thiamine Mononitrate

129.21 mcg

Vitamin B2 Riboflavin

129.21 mcg

Vitamin B3 Niacin 1

64.60 mcg

Vitamin B5 Calcium Depantethenate

646.05 mcg

Vitamin B6 Pyridoxal 5-phosphate

646.06 mcg

Vitamin B7 Biotin

10 mcg

Vitamin B9 Folate

10 mcg

Vitamin C Ascorbic Acid

9.69 mg

Vitamin D (as D3 Cholecalciferol)

20 mcg

Vitamin B12 (as Methylcobalamin)

20 mcg

Chromium

0.64 mcg

Zinc Citrate

650 mcg

PMD Proprietary Blend:

L-Theanine

6.4 mg

5-HTP

3.23 mg

Lion's Mane Mushroom

9.69 mg

Magnesium Malate

1.61 mg

Molybdenum

12.92 mcg

N-Acetyl Carnitine

3.87 mg

Omega-3 DHA

6.46 mg

Omega-3 EPA

6.46 mg

Phosphatidyl Serine

6.46 mg

Potassium Citrate

1.61 mg

Pterostilbene

51.68 mcg

Rhodiola Rosea

3.23 mg

Phosphatidyl Choline

6.46 mg

Passionflower

12.92 mg

Ginseng

6.46 mg

Lemon Balm

12.92 mg
Dosage and Use:
Apply patch daily to an area with little or no hair, such as the shoulder, back, or hip.
Avoid using all lotions or cream in the same area as it will inhibit absorption.
Note: Patches are not waterproof.
Warnings:
If pregnant, nursing, or undergoing treatment for a medical condition, consult your physician before taking this product
Keep out of reach of children
Do not exceed recommended dose
* These statements have not been evaluated by the Food and Drug Administration. This Product is not intended to diagnose, treat, cure or prevent any disease.