Pure Encapsulations Professional
DR Vitamin Solutions is a proud provider of many leading Pure Encapsulations supplements.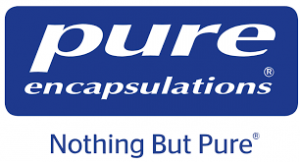 Pure Encapsulations manufactures hypoallergenic, research-based dietary supplements that are designed to deliver predictable and desired results to help your body operate at its fullest potential. This includes the development of formulations which are gluten-free, hydrogenated fat-free, magnesium stearate-free, and without any artificial flavors, colors, or coatings. It also entails a commitment to sourcing pure, premium ingredients and working with experienced healthcare professionals to create safe and effective dietary supplements to help you achieve optimal health.
When sourcing raw ingredients, Pure Encapsulations is highly selective in their partnerships with suppliers from around the world whose quality standards put them miles ahead of the rest. All raw materials and finished products are independently tested for purity and potency by reputable third-party laboratories. We at DR Vitamin Solutions firmly believe this is one of the best supplement brands out there.
Use coupon code save5 for 5% off.