Description
Scientific research continues to unveil the potential harms of Glutathione deficiency, particularly for people of advanced age. As such, it may be important to find a means of supporting healthy levels of this important antioxidant through supplementation. These potent Glutathione Suppositories from VitalTox are made with the most active form of Reduced, or L-Glutathione, in a fast-dissolving cocoa butter base which bypasses the digestive tract for superior bioavailability.
Features a potent 500 mg dose of active Reduced Glutathione.
As "the master antioxidant", GSH may aid in the activity of other important antioxidants throughout the body.
Designed to help the body resist the harms of oxidative stress and other damage from free radicals.
Suppository absorption may greatly improve the efficacy and bioavailability of supplementation.
A Brief Overview of 'The Master Antioxidant'
Glutathione (GSH) is often referred to as 'the master antioxidant'. It's a very impressive sounding title, but many are left wondering 'why?'. Just what is it about this antioxidant that makes it so important among all of the other vital antioxidants in the nutritional world?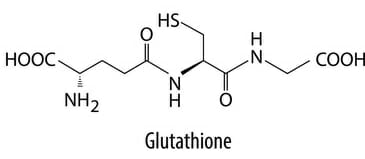 The simplest answer to the above questions is that GSH has acquired this sterling reputation as a result of the numerous essential functions and processes which it facilitates within the human body; more so than just about any other important antioxidants like Vitamin C, Vitamin E, and N-acetyl-cysteine! However, inquiring minds are still left to wonder about the exact mechanisms through which GSH achieves this level of support.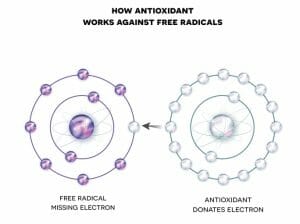 Mechanisms of Antioxidant Support
The primary antioxidant function of Glutathione is the direct scavenging of a wide variety of free radicals and oxidants. These harmful bodily invaders are a major source of the proliferation of oxidative stress throughout the human body. In addition to directly neutralizing persistent organic pollutants, GSH supports the natural defense mechanisms of macromolecules from reactive oxygen and nitrogen species.
As its title of 'master antioxidant' might suggest, GSH also plays a pivotal role in the recycling and synthesis of other important antioxidants like Vitamin C and Vitamin E. GSH is so heavily involved in the production of other antioxidants within the body, that to be deficient in it may cause a chain reaction of other disturbances resulting in the weakening of organic bodily defense mechanisms and further enabling the spread of oxidative stress. Such a deficiency may also be a contributing factor to everything from mitochondrial dysfunction to the aging process itself.1
Enhancing the Bioavailability of Glutathione
Glutathione is organically produced within cells throughout the human body, and its importance to health and wellness is undeniable. However, there is a great deal of debate surrounding the efficacy of GSH supplementation and even the absorption of it from food sources. While supplementation may have the potential to nutritionally counter the effects of aging, the ability of supplements to provide meaningful antioxidant support, as opposed to being flushed and excreted from the body upon digestion, is often contested.
Perhaps the most direct and meaningful counter to the questionable bioavailability of fragile GSH molecules is the advent of suppository application. By slowly dissolving into the porous tissues of the inner rectum, suppositories bypass the potentially damaging processes of the digestive tract entirely. As such, they may be used to provide much higher rates of absorption and improved overall bioavailability, particularly for fragile antioxidant compounds like GSH. It is also equally important to find a supplement which uses reduced, or L-glutathione. Reduced Glutathione is the most active form available for supplementation and it is thought to be much easier for the body to process when compared to generic GSH supplements.
Warnings:
If pregnant, nursing, or undergoing treatment for a medical condition, consult your physician before taking this product
Keep out of reach of children
Do not exceed recommended dose
* These statements have not been evaluated by the Food and Drug Administration. This Product is not intended to diagnose, treat, cure or prevent any disease.