Description
The formation of scar tissue is an important part of the body's natural ability to seal and repair the epidermis. However, the appearance of scar tissue can be rather unsightly and it is common for people to seek safe, effective, and natural remedies for speeding up the natural process of scar tissues removal. RemedyLink Notoplex contains some of the most popular ingredients for aiding in healthy fibrosis and cell autophagy.
Contains serrapeptase, USP potassium iodide, methylselenocysteine and USP grade magnesium di-potassium EDTA in a base of organic cocoa butter.
Designed to nutritionally aid in a faster removal of scar tissues.
May help limit the appearance of scarring from acne or injury.
Dietary mineral content is included to counter common deficiencies which may slow cell autophagy and other important bodily systems and process.
All-natural ingredients in and organic cocoa butter suppository base.
Suppository intake is thought to greatly improve bioavailability of supplemental nutrient content.
Can be shipped with ice to preserve shape and potency.
A Nutritional Approach to Healing Scar Tissue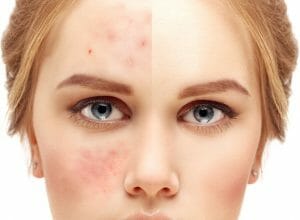 If the exterior layer of skin is ever cut, punctured, or otherwise ruptured, the human body naturally develops fibrous connective tissues which envelope and repair said injury. The resulting smooth and strengthened exterior tissues which remain as a byproduct of fibrosis are known scar tissue. While this tissue is essential to protecting the body from infection and maintaining the integrity of the epidermal layer, the physical appearance of scar tissue can be discolored and unsightly. There are also internal forms of fibrosis known as pulmonary fibrosis which can cause serious health concerns.
The body is intended to naturally break down these tissues cells as a part of a process called autophagy. However poor dietary choices and advanced age place restrictions on this autophagy process. For this reason, many who experience such injuries seek a safe, natural, and effective means of reducing the appearance of scar tissue. It is thought that serrapeptase, a compound which can only be found in silkworms, may have the potential to naturally aid in scar tissue removal.
In addition to serrapeptase, this formulation also includes the most bioavailable forms of dietary minerals iodine, selenium, potassium, and magnesium. Iodine and selenium are particularly important nutrients for supporting the body's natural ability to heal wounds and dissolve scar tissue.
Note:
Broken suppositories may be reheated in their shells in a ziplock bag in warm water until melted and then reformed in refrigerator. Occasional air bubbles in suppository are normal and do not indicate a loss of product.
Storing this product at room temperature will not alter the effectiveness or potency. However a firm suppository is necessary for a comfortable and easy insertion. Therefore we recommend that this product be stored in the refrigerator to maintain firmness. If the suppository does become soft, place the suppository in the refrigerator to achieve the firmness needed for comfortable insertion Avoid excessive heat 40°C (104°F). Store in a cool place 8° to 15°C (46° to 59°F) or refrigerate. When using nutritional supplements or nutraceuticals, please inform your physician if you are undergoing treatment for a medical condition healthcare professional.
Warnings:
If pregnant, nursing, or undergoing treatment for a medical condition, consult your physician before taking this product
Keep out of reach of children
Do not exceed recommended dose
* These statements have not been evaluated by the Food and Drug Administration. This Product is not intended to diagnose, treat, cure or prevent any disease.