Description
Pro Mind from Pure Life is designed to provide you with a one-of-a-kind Nootropic supplement which harnesses a unique synergy between Amino Acids D-Serine, Taurine, and Creatine. Each have been scientifically researched for their cognitive support potential. May nutritionally aid in various aspects of mental health and performance.
Contains a 4000 mg unique proprietary Amino Acid blend.
Designed to nutritionally aid in various aspects of cognitive function like focus and memory.
May also provide benefits for the cardiovascular system, the central nervous system, the immune system, and workout performance.
One study showed a significant improvement in IQ test scores after Creatine supplementation.
No caffeine or artificial ingredients!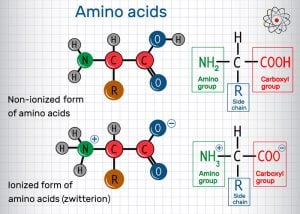 Understanding Amino Acids
Amino Acids are the building blocks of Proteins which make up 20% of the human body. As such, Aminos play an important role in multiple systems and processes throughout the body. This includes the brain where they are essential for the healthy function of neurotransmitters. In some cases they serve as precursors, in others they are the transmitters themselves.
The bottom line is that a healthy brain requires a full supply of Amino Acids which it is not always able to produce organically.
Unique Nootropic Amino Blend
In an effort to provide a Nootropic supplement which harnesses the best cognitive health benefits that Aminos have to offer, Pure Life brings you Pro Mind. Now we'll explore the individual properties and functions of each Amino contained in this potent formula: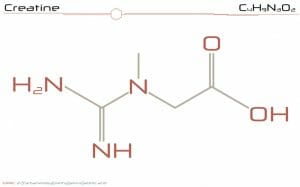 D-Serine – considered a 'neuromodulator'. This means that it helps to control the activity of neurons in the human brain. The Nootropic potential of this Amino has only recently been uncovered, and it remains on the very cutting-edge of brain health supplementation. Recent scientific research has revealed the great importance of D-Serine in the mammalian brain where it may serve as a glia-derived transmitter in addition to being widely expressed in neurons.1
Taurine – while technically an Amino Sulfonic Acid, Taurine is still often referred to as simply an Amino Acid. It is one of the most abundant Aminos in the human brain, and it plays a number of important roles in the central nervous system (CNS) ranging from development to cytoprotection. Taurine is so integral to the human brain and CNS that a deficiency could risk damage to neurons and other cells throughout the body.2
Creatine – one of the most widely-researched and verified compounds for effective supplementation. Creatine is particularly renowned for its ability to support a healthy and effective workout routine, but it has now garnered a great deal of attention from researchers for its potential to aid in mental performance as well as physical performance!
In general, research and experimentation surrounding Creatine's support of cognitive function has been exceptionally positive, more so than just about any other nutrient commonly recommended for Nootropic supplementation. One double-blind, placebo-controlled, cross-over tested study of the effects of Creatine supplementation on intelligence quotient (IQ) test scores reported astonishingly positive results.3 While more testing on the roles and functions of Creatine in the brain are still to be conducted, the results so far have unveiled nothing but exciting Nootropic potential for this potent and natural Amino Acid.
Note: GMO Free, No Dairy, No Soy, No Corn, No Caffeine, No Artificial Ingredients.
Caution: Do not exceed recommended dose.
Warnings:
If pregnant, nursing, or undergoing treatment for a medical condition, consult your physician before taking this product
Keep out of reach of children
Do not exceed recommended dose
* These statements have not been evaluated by the Food and Drug Administration. This Product is not intended to diagnose, treat, cure or prevent any disease.