pharMAX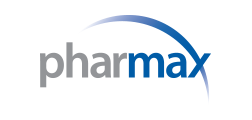 Pharmax is a leading-edge line of professional-grade nutriceuticals, highly regarded in the US for over 15 years and build upon a strong research-driven, evidence-based scientific platform. Pharmax is part of a larger product portfolio of best-in-class brands offered by Seroyal – a natural pharmaceutical company dedicated for over 26 years to assisting healthcare practitioners restore, rebuild and maintain patient health.
Rigorous manufacturing standards are instituted from start to finish, utilizing only the purest most natural ingredients sourced from trusted global industry-leading suppliers, and avoiding unnecessary agents in order to meet the needs of physicians treating patients with chemical and allergen sensitivities. These standards include: full label disclosure and independent testing.
A distinguished advisory team and group of partners, including independent researchers at academic institutions, medical schools and hospitals, help create unique, efficacious and stable natural products. Results from human clinical trials on nutritional products and ingredients are published in prestigious peer-reviewed journals.