Description
Among all of the antioxidant and anti-inflammatory ingredients which are commonly used for supplementation, Curcumin is perhaps the most widely tested and scientifically verified for its effectiveness. Meriva 500-SF from Thorne Research isn't just another generic Curcumin supplement. It features phospholipids from sunflower oil to utilize highly bioavailable 'phytosome' delivery.
Features a 1 gram dose of highly bioavailable Curcumin Phytosome.
May help the body fight oxidative stress by scavenging free radicals and supporting the production of antioxidants like Glutathione and Catalase.
Supports healthy anti-inflammatory activity post-exercise and otherwise.
Utilizes phytosome delivery technology from sunflower oil.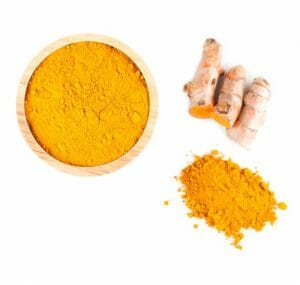 A Brief Overview of Curcumin
Curcumin is the active ingredient in turmeric root – a popular spice which has long been used for its delicious flavor as well as its exceptional nutrient density. Not only does Curcumin give turmeric root its distinctive yellow color, it also is the most important nutrient contained therein.
The nutritional benefits of Curcumin are centered around its mechanisms for antioxidant and anti-inflammatory support. As it turns out, oxidative stress and inflammation are closely related, primarily because one can be induced by the other. They are also widely known as potential sources for a large number of serious health concerns, including the aging process itself.
Antioxidant and Anti-Inflammatory Mechanisms
Extensive research and numerous scientific studies have attempted to uncover the exact depths and mechanisms of Curcumin's antioxidant and anti-inflammatory properties. Said studies have revealed that its mechanisms for antioxidant support are actually threefold. It is thought to be an effective scavenger of reactive oxygen and nitrogen free radical species, it supports balanced glutathione (GHS, also known as the master antioxidant), catalase, and SOD enzyme production, and finally, it may also inhibit the production of reactive oxygen free radicals in enzymes.1 With all of these important mechanisms in play, Curcumin represents a full-forced assault on the spread of oxidative stress throughout the human body.
While Curcumin has been shown to help the body fight off inflammation through a wide variety of mechanisms, its anti-inflammatory properties are rooted in its inhibitory effects on the production of NF-κB by inflammatory cytokines. The downregulation of NF-κB expression may play a significant role in supporting the body's natural anti-inflammatory activity. Some research has shown that it may reduce accumulations of creatine kinase, a key marker of post-exercise inflammation in muscles and joints.2 This may help decrease recovery time in those who engage in sports and regular exercise routines.
Caution: Curcumin has been shown to reduce the therapeutic efficacy of cyclophosphamide (Cytoxan) in animal studies. In vitro research revealed that curcumin decreased camptothecin-induced death of cultured breast cancer cells. It might also interfere with the absorption and efficacy of the chemotherapy drug irinotecan, used to treat colon cancer. The concurrent use of curcumin with these agents should be avoided.
Warnings:
If pregnant, nursing, or undergoing treatment for a medical condition, consult your physician before taking this product
Keep out of reach of children
Do not exceed recommended dose
* These statements have not been evaluated by the Food and Drug Administration. This Product is not intended to diagnose, treat, cure or prevent any disease.