Description
Thorne Research is pleased to present MediBolic – a quality rice and pea based protein powder which contains a number of proprietary blends and ingredients which provide advanced nutritional support. May aid in antioxidant activity, weight management, healthy metabolic functions, and much more!
Rice and pea protein are thought to be the safest and highest quality protein sources available for supplementation.
Designed to support metabolism alongside a healthy diet and exercise routine.
Contains a number quality and unique proprietary ingredients.
May aid in antioxidant activity, weight management, and much more.
Delicious cinnamon vanilla flavor!
Navigating the Protein Powder Market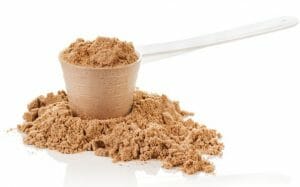 Does it ever feel as though there are simply too many protein powders on the market? Have you struggled to determine which brands, ingredients, and protein sources are right for your specific genetic makeup? If so, then you are far from being alone.
Even though most people know to look for rice and pea based protein powders, the options still feel limitless; leaving many to throw their hands up in frustration at the idea of picking just one. Thankfully, Thorne Research is here to make your decision a little simpler with the creation of MediBolic.
Why Choose MediBolic Over Other Powders?
MediBolic uses the highest quality of rice and pea proteins available in combination with a number of essential ingredients which are often (or entirely) missing from other popular supplement brands. These include a number or patented ingredients and proprietary blends which are capable of providing nutritional support to systems and functions which other powders might not even begin to reach.
Said ingredients include Madeglucyl®, CinSulin®, Sunfiber®, and Green tea phytosome. Respectively, these contain Madeglucyl derived from Syzygium cumini, cinnamon extract, water-soluble fiber, and epigallocatechin gallate (EGCG). These ingredients may provide benefits for healthy digestion, antioxidant activity, weight management, healthy metabolism, and more!
Caution: As vitamin K interferes with the effect of anticoagulant drugs (like Coumadin), the concurrent use of these agents should be avoided.
Warnings:
If pregnant, nursing, or undergoing treatment for a medical condition, consult your physician before taking this product
Keep out of reach of children
Do not exceed recommended dose
* These statements have not been evaluated by the Food and Drug Administration. This Product is not intended to diagnose, treat, cure or prevent any disease.