Description
RemedyLink Zoiben is a cutting-edge and all-natural supplement which contains some of the most effective and scientifically validated herbal extracts for fighting parasites, bacteria, biofilms, fungi, yeast, and other forms of infection. Contains no additives, artificial ingredients, or fillers.
Features a potent blend of organic ginger, clove, oregano and thyme oils, with steam distilled pine resin extract, berberine HCl, and gentian.
Also contains a organic pumpkin seed oil base.
Designed to aid the immune system in protecting the body from infection.
An all-natural detox for various forms of parasites and biofilms.
Understanding Infections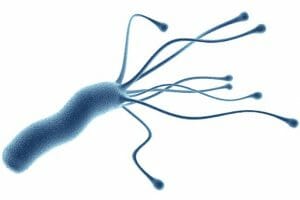 There's no end to the harmful organisms which can invade and damage the human body. They're in the foods we eat, the things we drink, and even the air we breathe. Bacteria, fungi, parasites, and biofilms are all different forms of bodily invaders which can spread all manner of negative effects.
While most animals (including humans) have very few natural mechanisms for protecting themselves from infections, plants are highly capable of achieving this defense. This is because they contain chemical compounds with natural antimicrobial properties that serve as a powerful ward against all manner of attacks from parasitic entities. As such, humans and other animals have realized the importance of consuming plants to absorb their antimicrobial properties.
Quality & All-Natural Antibiotic Herbal Contents
Zioben is designed to provide high quality, all-natural extracts of the most scientifically validated herbs for antibiotic support. The herbs included in this formulation are organic ginger, clove, oregano and thyme oils, with steam distilled pine resin extract, berberine HCl, and gentian. Each of these have been used in natural remedies for hundreds of years, and now modern research has validated their antimicrobial properties.
In addition, RemedyLink has crafted this potent immune support supplement without any artificial ingredients or fillers. The formula only includes the natural herbal extracts listed above in an organic pumpkin seed oil base, making it the most pure and effective herbal antibiotic formula on the market!
Ingredients
A proprietary blend of organic ginger, clove, oregano and thyme oils, with steam distilled pine resin extract, berberine HCl, gentian and Vitamin E in a base of organic pumpkin seed oil.
Protocols:
Preliminary phase: The first time you take Zoiben, mix one teaspoon with a tablespoon of sesame oil and swish it between your teeth for one minute, then spit it out. This serves two purposes. First, it helps the body deal with pathogens in the gums which are typically the most infected part of most people's bodies. Secondly, it let's you know if you are allergic to clove or any of the other essential oils in Zoiben. Do this for three consecutive days. If no allergic reactions happen then you can move on to the next phase.
Acute phase: Take one teaspoon of Zoiben a day for three days. Make sure to stay hydrated (drink water) for these three days.
Maintenance phase: Take 1/2 a teaspoon of Zoiben once a week as a maintenance dose. Since parasite eggs may continue to hatch for 3 months, it is suggested that you do 3 months of a maintenance dose.
As a digestive aid / detox stimulant: You can put one drop of Zoiben on your tongue before meals to trigger the bitter taste receptors and trigger liver detoxification.
Note: Keep refrigerated. Shake well, contents will settle.
Caution: Zoiben should not be taken if you are on macrolide antibiotics or SSRI medications, pregnant or nursing.
Warnings:
If pregnant, nursing, or undergoing treatment for a medical condition, consult your physician before taking this product
Keep out of reach of children
Do not exceed recommended dose
* These statements have not been evaluated by the Food and Drug Administration. This Product is not intended to diagnose, treat, cure or prevent any disease.