Description
Adaptogenic proprietary blend from Sun Horse Energy has been specifically designed to include herbs which are best for supporting energy levels.
Features rhodiola, ashwagandha, acai, and much more.
May support healthy excretion of cortisol and adrenaline.
Natural energy support with no stimulants and no crash!
Liposomal encapsulation protects delicate adaptogens for maximum potency.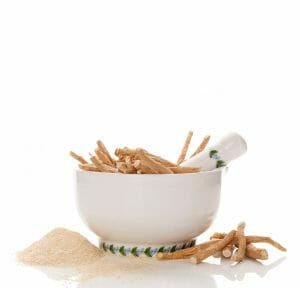 Adaptogenic Herbs and Quicksilver Scientific
Adaptogens – much has been said of late regarding the potential nutritional benefits which this class of herbs may be uniquely capable of providing to the body. However, as with any new discoveries made in the field of health and wellness, it can be difficult to sort the fact from the fiction to determine how these herbs might best work to benefit your specific body type and genetic makeup.
Thankfully, Quicksilver Scientific offers a full line of advanced liposomal supplements in collaboration with Sun Horse Energy to deliver proprietary blends of adaptogenic herbs which may provide a variety of benefits to suit your individual health needs. These include Nanomojo which is designed to support healthy stress and immune response, as well as Thrivagen which is geared more towards women's health support. Now, Ultra Energy has arrived to complete this powerful trifecta of adaptogenic formulations.
How Do They Work?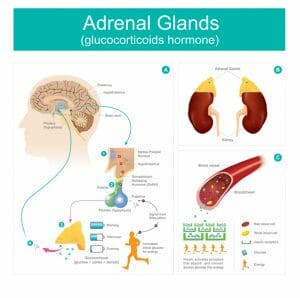 While adaptogens, particularly rhodiola and ashwagandha, are primarily known for aiding in the management of stress and feelings of anxiety via their association with the hypothalamic-pituitary-adrenal (HPA) axis and the regulation of key mediators involved in stress response.1 However, it is less often discussed that adaptogens also possess extraordinary potential for supporting healthy energy levels.
Much of this energy support is achieved through many of the same systems and mechanisms by which adaptogens mediate stress and anxiety levels. The aforementioned HPA axis is also involved in the adrenal system which entails the secretion of over 50 hormones like cortisol and adrenaline which are associated with both energy and stress levels. Without the proper function of this system, the body may be left feeling unnaturally lethargic.
Adrenal fatigue is a general term which involves all manner of health concerns such as body aches, fatigue, nervousness, sleep disturbances and digestive problems which are affected by adrenal gland secretions. Adaptogenic herbs may be able to provide a nutritional means of supporting the adrenal system and maintaining healthy energy through even the busiest and most stressful of days.
Note: Once opened use within 60 days.
Warnings:
If pregnant, nursing, or undergoing treatment for a medical condition, consult your physician before taking this product
Keep out of reach of children
Do not exceed recommended dose
* These statements have not been evaluated by the Food and Drug Administration. This Product is not intended to diagnose, treat, cure or prevent any disease.