Description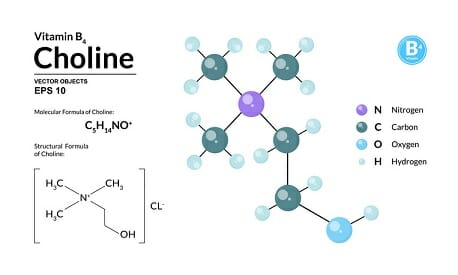 Pure PC from Quicksilver Scientific provides the body with the choline it needs to heal and protect itself naturally, as opposed to chemical medicines which force the body to do things it wouldn't normally. By providing natural and holistic support, Pure PC aids in the healthy function of numerous bodily systems, and is an essential part in living healthier for years to come.
Designed to strengthen cell structures in the body
May aid in promoting gastric health
Supports the liver's ability to detoxify itself
May improve cholesterol levels
May improve memory, cognition, and mood by supporting neurological function
Works as an antioxidant and fights the physical effects of aging
Understanding the Potential Benefits of Choline
Phosphatidyl Choline (PC) is the most predominant phospholipid building block of animal and plant cell membranes, and an integral part of all cell structures. It's required for both membrane integrity and structure, allowing cells to maintain a protective layer between what goes in and out of the cell, as well and defending from damage.1 Phosphatidyl Choline is a normal constituent of stomach bile and facilitates fat emulsification, absorption, and transport.It allows the body to use fat in effective ways, using what it needs to and removing what it doesn't to prevent and reduce weight gain. Metabolism of PC provides choline to the body, which can be synthesized from phosphatidylethanolamine, but is often considered an essential nutrient and must be obtained from the diet to be fully incorporated into the body.
There are two pathways for the body to acquire choline, directly through dietary intake and through the phosphatidylethanolamine N-methyltransferase (PEMT) pathway which is a chemical reaction in the body which creates choline from phosphatidylethanolamine (PE). Pure PC uses the direct choline pathway to save the energy the body would otherwise use converting PE to choline and have the choline available for use in the body sooner. Giving the body the finished product directly saves time and energy while increasing the amount of choline the body can maintain to improve overall health.2,3
Sufficient levels of Phosphatidyl Choline have been shown to support many biochemical pathways, enhance physiology, and restore critical functions—such as, liver detoxification of chemicals and heavy metals for overall health; fat metabolism and improved cholesterol levels to promote a healthy weight and reduce the risk of cholesterol related health problems; increased endurance for physical performance and improved post-exercise recovery.4 PC supplementation has also demonstrated increased availability of the important neurotransmitter acetylcholine in the brain, leading to improved memory, cognition, and mood. The neurotransmitters are usually forgotten when treating cognitive and mental problems, but the simple improvement of how the brain transfers information can lead to a much easier life and aid in traditional treatments making them much more effective.
Other health-supporting mechanisms supported by PC include blood sugar regulation, cellular anti-inflammatory messaging to reduce inflammation at its source, lung surfactant health to protect the lungs from environmental damage, protection of gastric mucosa from NSAID use which could otherwise damage the stomach either by partial or full tearing of a hole into the stomach, and therapeutic potential for the treatment of Inflammatory Bowel Disease.5 PC is a powerful antioxidant and has been shown to have anti-aging benefits by reversing oxidative damage to the cells and protecting them from further damage to prevent the physical effects of aging. In addition, PC improves joint mobility and can reduce pain associated with rheumatoid arthritis by reducing inflammation and repairing joint cells. Finally, choline is also a major source of methyl groups via its metabolite trimethylglycine (TMG), which are important for Phase II liver detoxification.
Note: Refrigerate upon receipt
Warnings:
If pregnant, nursing, or undergoing treatment for a medical condition, consult your physician before taking this product
Keep out of reach of children
Do not exceed recommended dose
* These statements have not been evaluated by the Food and Drug Administration. This Product is not intended to diagnose, treat, cure or prevent any disease.