Description
0.68 mL of ozonated olive oil per capsule.
Olive oil is known to retain a moderate dose of ozone as compared to the potency of hemp oil.
A novel means of antioxidant and anti-inflammatory support.
Olive oil may also possess valuable antimicrobial properties.
All capsules are filled in an FDA-approved facility to ensure the highest quality.
90 capsules per container.
What is Ozone & Ozone Therapy?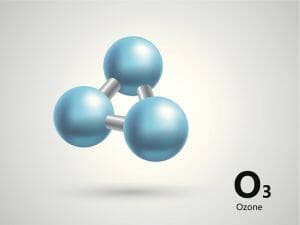 Most commonly known for its role in our atmosphere and for its relevance to climate change discussions, ozone (O3) is a gas molecule which has a massive impact on human life. However, this impact isn't limited to its role in maintaining a stable atmosphere.
Ozone therapy is a process by which the bloodstream is directly injected with ozone gas. The primary intent of this procedure is to increase the amount of oxygen circulating in the body. This treatment is highly controversial and should not be attempted, especially for the purpose of treating illnesses. Any doctor who claims that ozone therapy might be a cure for various illnesses should be viewed skeptically, and may even be in violation of the law.
However, just because the direct injection of ozone into the bloodstream is a bad idea, doesn't mean that ozone is completely devoid of nutritional value. Two recent studies have taken a closer look at how exactly ozone behaves inside the human body. Both studies seem to indicate that ozone has the potential to provide meaningful antioxidant and anti-inflammatory support.1,2
The Advantages of PurO3 Ozonated Oils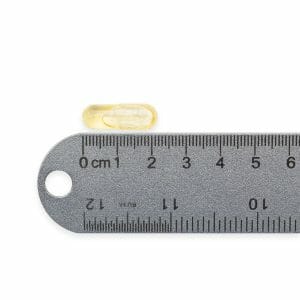 PurO3 Ozonated Olive Oil Capsules should not be viewed as any form of ozone therapy. In fact, one of the main purposes of treating oils with ozone is to improve their stability and help purify them without the use of extreme heats which tend to damage the most important nutritional contents of any given plant oil. It is fortuitous that ozone molecules may be able to provide some support to bodily systems and processes on their own, but it is not the exclusive intent and purpose of oil ozonation.
Olive oil is a popular cooking oil which is also commonly used for cosmetic and nutritional purposes. These latter usages are mostly attributable to its rich polyphenol content which is capable of impressive antioxidant and anti-inflammatory support.3 Olive oil is also known for its antimicrobial properties.4 However, polyphenols are notoriously heat-sensitive, so if you only ingest olive oil that has been used to with then you aren't getting the majority of its health benefits.
For all of these reasons, PurO3 Ozonated Olive Oil Capsules are a novel, natural, and useful means of providing support for the body's immune system and many other aspects of human health.
Storage: Store refrigerated. Do not expose to sunlight or high temperatures.
Warnings:
If pregnant, nursing, or undergoing treatment for a medical condition, consult your physician before taking this product.
Keep out of reach of children.
Do not exceed recommended dose.
* These statements have not been evaluated by the Food and Drug Administration. This Product is not intended to diagnose, treat, cure or prevent any disease.