Description
1 gram of pure bergamot orange extract (38% Bergamot Polyphenolic Fraction® comprised of Neohesperidin, Naringin, Neoeriocitrin, Brutieridin, and Melitidin) per serving.

Provides some of the highest levels of antioxidant activity found in any fruit.

Also provides anti-inflammatory support.

May aid in various aspects of cardiovascular health, including cholesterol balance.

Formulated to be free of allergens derived from: gluten, corn, yeast, artificial colors and flavors.

60 vegetarian-friendly capsules per container.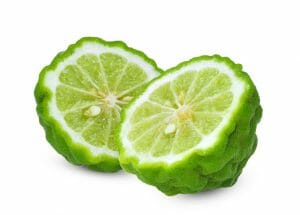 Bergamot – Cultivation, Composition & Nutritional Benefits
Bergamot, also known by its scientific name of citrus bergamia, is a variety of orange which is typically cultivated in Italy and North America. If you've ever tried Earl Gray tea then you're familiar with bergamot's delicious citrus flavor and soothing aroma.
While bergamot may come from the same family as the oranges you see in the grocery store, it is actually very different in terms of its nutrient composition. As with all citrus fruits, it is a source of vitamin C. However, bergamot also contains a unique profile of phenolic compounds such as neoeriocitrin, neohesperidin, naringin, rutin, neodesmin, rhoifolin and poncirin.1
This phenolic density is likely the reason that bergamot is not consumed in its raw form like other oranges. Polyphenols are often a source of flavor, and fruits which are rich in polyphenols typically develop a bitter flavor when eaten straight off the branch.2 This is the reason that bergamot is almost always made into an essential oil for distribution. It is also the reason that few of us have ever seen a fresh bergamot fruit.
Thankfully, polyphenols don't simply bring about bitterness. They also serve as some of the most valuable nutrients in the human body once ingested. Most, if not all, of the phenolic compounds listed above deliver substantial antioxidant support. Many of them are known for their anti-inflammatory support properties as well.1
In addition to this, bergamot supplements are commonly recommended for use in maintaining the balance of cholesterol levels already within a healthy range.* Multiple studies have investigated the validity of this recommendation, and have yielded promising results.3,4 Ortho Molecular Products Bergamot BPF is the finest supplement to harness these potential benefits. It's all thanks the careful attention to detail invested in every product from Ortho-Molecular.
Storage: Keep container tightly closed. Store at room temperature.
Caution: As with all dietary supplements, some individuals may not tolerate or may be allergic to the ingredients used. Please read the ingredient panel carefully prior to ingestion. Cease taking this product and consult your physician if you have negative reactions upon ingestion.
Warnings:
If pregnant, nursing, or undergoing treatment for a medical condition, consult your physician before taking this product.
Keep out of reach of children.
Do not exceed recommended dose.
* These statements have not been evaluated by the Food and Drug Administration. This Product is not intended to diagnose, treat, cure or prevent any disease.