Description
Without an ample supply of the "master antioxidant" glutathione your body will be exposed to the damages of oxidative stress. Supplementing for glutathione requires that the molecules are able to be absorbed into the bloodstream. Oral intake tends to be ineffective while IV injections can be expensive and inconvenient. Oradix Reduced Glutathione 1.5 Suppositories provide a convenient and potent alternative.
Strong dose (1,500 mg) of potent reduced glutathione. Oradix Glutathione 0.5 is also available for a more moderate dosage.
Supports the function of multiple bodily systems and the natural detoxifying capabilities of the liver.
Antioxidant properties help the body balance out the damage caused by oxidative stress.
Reduced glutathione suppository intake improves absorption rates significantly compared to oral intake.
Why your Body Needs Glutathione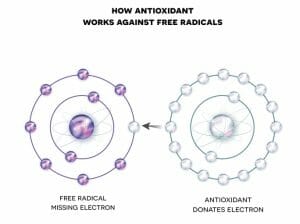 Glutathione is one of the most important antioxidants in the body. Its positive impact is felt across numerous bodily systems ranging from the immune system to the digestive system to the cardiovascular system. As an antioxidant, Glutathione is particularly important for relieving oxidative stress and supporting the function of the liver, thus improving the body's natural detoxification abilities.
The primary role of glutathione, as with other antioxidants, is to facilitate the neutralization of free radicals, thereby reducing accumulations of oxidative stress. Free radicals are atoms in the body which contain an unpaired electron. If left unchecked these atoms will find a pair for their unpaired electron by stealing one from other molecules in the body, starting off a chain reaction of damage and imbalance to fats, proteins and cell membrane alike. This cellular imbalance is referred to as oxidative stress and it is thought by many health experts to be a significant factor in a number of dangerous health concerns, as well as the aging process itself. Antioxidants are uniquely capable of pairing with unbalanced free radicals without becoming significantly damaged or unbalanced themselves, thus neutralizing the threat of continued oxidative stress.1 When quantities of free radicals exceed those of crucial antioxidants like glutathione, more and more cells will become contaminated and oxidized.
Suppository Intake – The Ultimate Solution for Glutathione Supplementation
Because glutathione is such a valuable resource for the body, the only trouble is determining how to get enough of it absorbed into the bloodstream where it will be most effective. Oral intake tends to be the least effective method because it has to pass through the digestive system where it is degraded by stomach acid. Some forms of oral intake yield impressive absorption rates, but even the best will pale in comparison to the absorption rates of glutathione suppositories.
Another common form of intake is intravenous (IV) injection. While this is the most direct and effective way to get glutathione into the bloodstream, regular IV injections at a qualified medical institute can be extremely inconvenient and highly expensive. Reduced glutathione suppositories provide a much-needed middle ground between the convenience of oral intake and the effectiveness of an IV injection. Suppositories dissolve into the porous tissues of the lower bowels where the glutathione can be more readily absorbed into the bloodstream.2
Note: This product is non-GMO, gluten free, and vegetarian.
Warnings:
If pregnant, nursing, or undergoing treatment for a medical condition, consult your physician before taking this product
Keep out of reach of children
Do not exceed recommended dose
* These statements have not been evaluated by the Food and Drug Administration. This Product is not intended to diagnose, treat, cure or prevent any disease.