Description
When it comes to resisting bacterial infections and the development of biofilms in the human body, the immune system may require additional support from natural antibacterial ingredients like curcumin, berberine, serrapeptase, and EDTA. Anti-Biofilm from Oradix provides all of these and more in a potent and comprehensive antimicrobial support supplement.
Each capsule contains 35 ingredients which work synergistically to support the immune system and antibiotic activity.
Uses both turmeric extract and bioperine for maximum curcumin bioavailability.
Designed to help various aspects of the immune system resist biofilm development.
EDTA is a useful toxin binder as well as antibiotic support agent.
Bacteria, Biofilms and the Human Body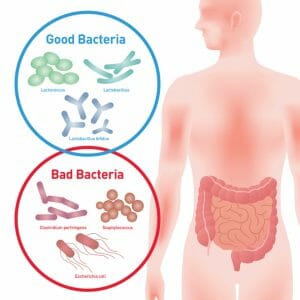 Bacteria and parasites enter the body from a number of different sources: via the mouth, the skin, and even the air we breathe. While these bodily invaders are an inevitable part of life, there are times when excessive accumulations of certain bacterial strains and other parasitic elements can have serious consequences for the health of the human body.
One aspect of bacterial infection which is too rarely addressed in the nutritional world is the formation of biofilms. This terms refers to any group of bacteria that forms together and attaches itself to a surface. While some bacteria and parasites exist in isolation within the human body, biofilms represent entire communities of bacteria. As such, they are much more difficult for the body's natural immune functions to exterminate, and their effects tend to be much more aggressive.
It's also worth noting that not all substances which exhibit antimicrobial properties (meaning that they fight bacteria and parasites in the body) will be particularly effective against biofilms. That's why Oradix has developed with cutting-edge Anti-Biofilm supplement using natural ingredients which have been studied for their potential to aid immune functions in cleansing the body of isolated bacteria before they can take root as a fortified biofilm colony. Some of the most notable of these include curcumin, berberine, serrapeptase, and EDTA.
Ingredients for Immune Support Against Biofilms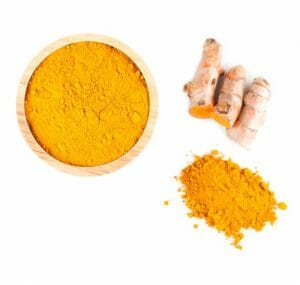 Curcumin – the active component of turmeric root. This compound has long been known for its antioxidant and anti-inflammatory support properties. Now curcumin has been the subject of a number of studies which seek to evaluate its potential to support anti-microbial activity. While curcumin may not have a strong effect on biofilms that have already been formed, it may be capable of demonstrating antibacterial action against biofilm producing bacterial isolates.1,2 This formulation also includes
bioperine for its ability to improve the
bioavailability of curcumin.
Berberine – a natural alkaloid which is found in a number of plant sources (including turmeric root), berberine is known primarily for its antibiotic support properties. It may have an inhibitory effect on biofilm formation via the regulation of phenol-soluble modulin aggregation.3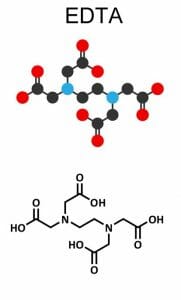 Serrapeptase – an enzyme which can only be harvested from silkworms. Serrapeptase has been shown in an experimental in vivo animal model to aid in the eradication of infection caused by biofilm-forming bacteria.4
EDTA – also known as ethylenediaminetetraacetic acid, this compound is most often used in dietary supplements as a heavy metal and toxin binder. However, EDTA also has astonishing potential for antimicrobial support. A number of studies have been conducted on the effects of EDTA consumption on bacteria and biofilms. Most concluded upon the viability of EDTA's ability to limit and prevent biofilm development, and some have even displayed some potential for aiding the immune system in the dissolution of biofilms.5
This is just a small sampling of the ingredients and research which go into every capsule of Anti-Biofilm from Oradix. There are 35 ingredients in total, all of which work synergistically to provide nutritional support to the immune system and antibiotic activity.
Warnings:
If pregnant, nursing, or undergoing treatment for a medical condition, consult your physician before taking this product
Keep out of reach of children
Do not exceed recommended dose
* These statements have not been evaluated by the Food and Drug Administration. This Product is not intended to diagnose, treat, cure or prevent any disease.