Description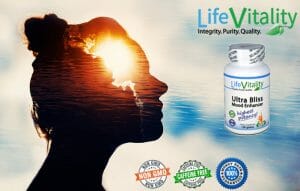 Simply put, Ultra Bliss is the most naturally potent nootropic supplement available on the market. Ultra Bliss is made with a balance of naturally occurring amino acids and a powerful compound known as GABA which may help normalize neurotransmitter activity in the brain, in part by aiding in neuronal cell membrane stabilization.
Features synthetic GABA in combination with naturally occurring Amino Acids for optimized nutritional brain health support.
Designed to help the body and mind in coping with stress in a balanced and natural way.
May aid in one's ability to focus on studies or workload.
Unique proprietary matrix is vastly superior to competing nootropic supplements.
Results can be noticed in as little as 10 to 20 minutes.
We're so confident you'll love this product, we're offering a 60 Day money back satisfaction guarantee!
Why Choose Ultra Bliss?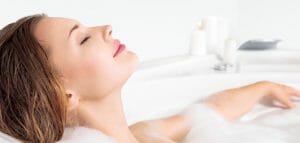 Ultra Bliss is designed to nutritionally aid in relaxation, a balanced mood, a clear state of mind, and the ability to focus for longer periods of time. This is achieved through a one-of-a-kind blend of ingredients which may support neurotransmitter function in the brain and elsewhere throughout the entire central nervous system of the body.
Uniquely Potent Nootropic Ingredients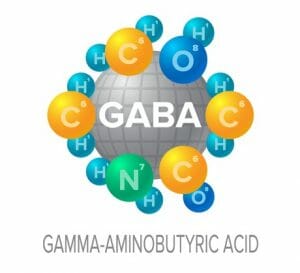 The primary component which gives Ultra Bliss its edge in cognitive support is a synthetic amino acid compound which is similar in structure to the neurotransmitter γ-aminobutyric acid (GABA). It has been extensively studied for its potential to aid in various aspect of cognitive function ranging from stress relief and mood regulation, to focus and mental clarity.
Ultra Bliss is not a medication and should not be used as a treatment or cure for any mental health conditions. Rather, it is a dietary supplement which offers synthetic GABA in combination with naturally occurring Amino Acids which provide advanced nutritional support of brain health and cognitive function. However, Ultra Bliss is still a highly potent supplement, and as such should be taken first in a low dose to test individual reaction, then slowly increased as needed, never to exceed 4 teaspoons a day. Supervision from a healthcare practitioner is also recommended.*

Warnings:
If pregnant or lactating, consult your physician before taking this product
Keep out of reach of children
Do not exceed recommended dose
Not intended for use by people under 21 years of age
Large amounts may cause euphoria, feelings of inebriation, or drowsiness
May increase sensitivity to alcohol so use with caution if consuming with alcohol
Do not exceed 4 teaspoons in one day
* These statements have not been evaluated by the Food and Drug Administration. This Product is not intended to diagnose, treat, cure or prevent any disease.