Description
This isn't some generic spearmint tea you can buy in any grocery store. Instead, Life Extension's FOCUS TEA uses Neumentix™ – a potent phenolic complex derived from natural spearmint extract. May provide nutritional support for various aspects of cognitive function.
Contains 900 mg of Neumentix™ spearmint extract per convenient stick pack.
May support various aspects of cognitive function like focus and memory.
No caffeine or other stimulants – perfect for use before bed.
Delicious and refreshing spearmint flavor is perfect for relaxation.
A Better Way to Clear Your Head Fog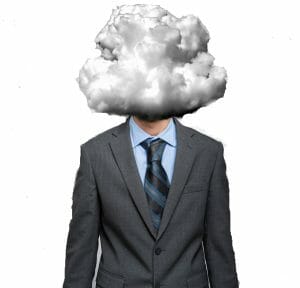 Focus, memory, and other aspects of cognitive function can be elusive. Some days you feel as sharp as a razor from dawn till dusk, but on other days you might feel foggy, groggy, and slow. This could be a result of dietary choices, sleep scheduling, or any number of external factors, but that doesn't always mean you can put down whatever you're working on just to take the time and clear your head. Some days you have to find a way to stay active!
Most people will turn to coffee or other beverages with natural stimulants to give them a boost in focus and clarity. However, these substances can rife with negative side effects in certain individuals and almost always end up creating complications with a healthy sleep cycle, thus sparking a chain reaction of more and more head fog. Thankfully, there are many satisfying natural beverages which are capable of providing nutritional focus and energy support without the pitfalls of caffeine.
Spearmint – Natural Cognitive Support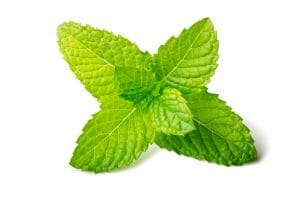 No one can deny the pleasure and relief a nice cup of coffee, tea, or an even an energy drink can bring to a long and tired work session. So how to get these benefits without the potential harms of caffeine and other stimulants? The answer is simple: spearmint.
This non-caffeinated herb is delicious and satisfying in a hot cup of tea, and it has even been shown in some studies to support focus, memory, and feelings of relaxation to aid the body in drifting off to sleep.1 Not only does the body's natural sleep cycle (circadian rhythm) benefit from the lack of caffeine, it may even be directly supported by the nutritional qualities of spearmint.
Supplement Facts
Serving Size: 1 stick pack (1 g)

Servings Per Container: 14

Amount Per Serving
Neumentix™ phenolic complex K110-42 [from spearmint extract (aerial) (std. to 24% total phenolics and 14.5% rosmarinic acid)]
900 mg
Other Ingredients: gum acacia, spearmint flavor
Neumentix™ is a trademark of Kemin Industries, inc.
Dosage and Use:
Pour Focus Tea™ powder 8 oz. of hot water, stir, and enjoy!
Warnings:
If pregnant, nursing, or undergoing treatment for a medical condition, consult your physician before taking this product
Keep out of reach of children
Do not exceed recommended dose
References:
* These statements have not been evaluated by the Food and Drug Administration. This Product is not intended to diagnose, treat, cure or prevent any disease.