Description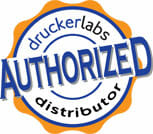 Each serving contains 71 highly bioavailable trace minerals.
Minerals are an essential component of healthy cell function.
IntraCELL V Technology is the most advanced means of delivering trace minerals to cells throughout the body.
Fulvic acid is an ideal natural source of countless trace dietary minerals.
100% Vegetarian, all-natural, and sugar free.
Trace Dietary Minerals – Deficiency & Proper Absorption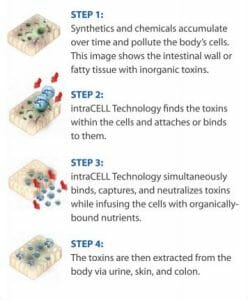 The only way that these minerals can enter the human body is through the consumption of fruits, vegetables, and fungi which absorb them via the soil in which they are grown. While these minerals are only required in exceptionally small amounts to avoid a deficiency, modern farming practices which create depleted soil, as well as poor dietary choices, are increasing the risk factor of mineral deficiencies in people all over the world.
For all of these reasons, many people are turning to supplementation as a means of preventing mineral deficiencies. Colloidal minerals and other similar preparations are popular in this area, but the inorganic nature of their composition tends to make these minerals unusable within the body. This is because the body is accustomed to absorbing nutrients from organic sources like vegetables and fungi in which they are bonded with carbon and chelated.
Thankfully, Drucker Labs intraCELL V Technology utilizes humic plants and fulvic acid in an effort to provide dense trace mineral content in the way that nature intended. IntraMIN contains soil-based micro-complexes that are derived from 100% organic plant sources and thus are ultra dissolved, organically complexed trace minerals.
The Benefits of Organic, Carbon-Bonded Minerals
The carbon-bond organic micro-complexes found in intraMIN may provide support for the body in a variety of ways. First and foremost, they may aid in proper activation and assimilation by our bodies of other vitamins, minerals, amino acids, and enzymes. In addition to this, they may also provide nutritional support for healthy blood and bones. As if all these benefits weren't enough, they may help you achieve proper balance and composition of body pH, poly-electrolytes and fluids. Finally, certain minerals with antioxidant properties may aid in neutralization of free radicals, thus limiting the damage they cause to cells.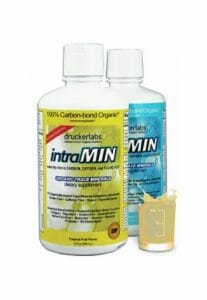 Frequently Asked Questions
How are Drucker Labs' products different from other dietary supplements on the market?
Drucker Labs' intraLINE products offer many unique features, including:
Complete ingredient formulas that contain naturally-occurring trace minerals and provide comprehensive nutrition
A fulvic acid base supports rapid intracellular absorption in order to deliver nutrition quickly and efficiently
Optimal nutritional value is maintained by using a proprietary cold-fill manufacturing process
Great taste in a convenient liquid form
How many servings are there per bottle?
The suggested serving size for each of our intraLINE products is 1 fl oz per day. Our full-sized bottles contain 32 servings.
How long do Drucker Labs' products last?
Unopened bottles of intraMAX® and intraKID® can be stored in a cool, dry environment for approximately 9 months. When kept in similar conditions, the intraMIN® supplements have a shelf life of 18 months. Once opened and refrigerated all intraLINE products will last up to 60 days.
Why are Drucker Labs' products in liquid form?
Drucker Labs' products are in a liquid form to preserve the nutritional benefit of the ingredients and to ensure higher absorption within the body's cells. In addition, Drucker Labs uses a proprietary cold-fill process to retain the greatest nutritional value. (Most liquids and many pills and powders are manufactured with heat which significantly reduces the potency of nutrients.)
What is intraCELL Technology?
Drucker Lab's intraLINE products are created using a proprietary carbon-bonding process called intraCELL Technology. This technology allows living carbon to bind to nutrients within each product in order to provide a faster, more efficient absorption rate. Though science plays a major role in our products, nothing replaces the necessity of nature. That is why our core ingredients come from whole food sources such as fruits, vegetables, and herbs. The result is complete liquid nutrition all-in-one ounce.
Why are your products considered vegetarian but not vegan?
Our all-in-one dietary supplements, intraMAX® and intraKID®, are not considered vegan because both products contain bee pollen, bee propolis, and royal jelly. These ingredients are naturally-derived byproducts of bees. However, our trace mineral supplements, intraMIN® Tropical Fruit and intraMIN Unflavored, are vegan products.
Should I be concerned about heavy metals in your products?
No. Heavy metals in our products are well below the daily limits established by the FDA . Drucker Labs tests every lot to ensure that these standards are met prior to your product being released for distribution.
Why are ingredients like aluminum and fluoride in your products?
All intraLINE products contain over 71 trace minerals in a fulvic acid base. The fulvic acid is obtained through a soil extraction method which simultaneously yields minerals and other elements which are naturally present in the soil. Many of the trace minerals assist in maintaining health and well-being. These trace minerals include aluminum and fluoride among others and are not present in any measurable amount.
Why should I refrigerate my product after opening?
In order to reduce the oxidation of your intraLINE product, it is recommended that you refrigerate your product after opening. Refrigeration slows this natural process.
Should I purchase your intraLINE products through Amazon or eBay?
Drucker Labs does not recommend that you purchase our products from online retailers found on Amazon or eBay. These retailers are not authorized distributors of our intraLINE products. You may receive product that has been compromised because it has expired, has not been stored optimally, has the expiration and lot identification code missing, etc. We recommend that you purchase IntraMIN only through authorized distributors such as DR Vitamin Solutions.
California residents: Click here for Proposition 65 warning.
Warnings:
If pregnant or lactating, consult your physician before taking this product
Keep out of reach of children
Do not exceed recommended dose
* These statements have not been evaluated by the Food and Drug Administration. This Product is not intended to diagnose, treat, cure or prevent any disease.