Physician's Strength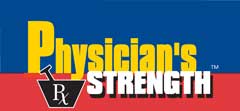 Physician's Strength is a world leader in the production of wild spice oil supplements. Their product line is ideal for holistic practitioners in need of effective and natural alternatives to standard treatments.
All Physician's Strength supplements are expertly crafted from a rare and novel source: wild, mountain-grown spices. In addition, their renowned formulations, like Oregacillin, are based on a wide and highly credible body of modern research, including a number of studies done at Georgetown University. Finally, all supplements are made without excipients, fillers, and flow agents, instead relying on the purity and potency of minimally processed raw materials.
The power of raw, wild nature is the only secret to what makes every formula from Physician's Strength so distinctly potent.