Gentle Warriors by Kan Herb Company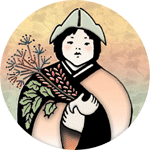 KAN\kan\n. – 1. shrine 2. a cabinet in which noble substances are kept
The team behind Kan Herb Company have been working in the field of Tradition Chinese Medicine (TCM) for decades. Collectively, their experience in TCM is completely unmatched by any Western company.
They share a commitment to enhancing the practice of Chinese herbology in the West by providing unmatched herbal products that are safe, pure and effective. This entails rigorous testing for the purity and safety of every raw material used in their formulas. As such, a certificate of analysis can be found for every product they offer. This level of verification is unmatched by other providers of Chinese herbology formulations.
The Gentle Warriors line from Kan Herb Company is designed for use in children as well as adults. All Gentle Warriors formulations are mild tasting, low-alcohol, liquid extracts that are easy for children to swallow.
Showing the single result