Diem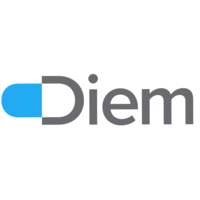 Carpe Diem is Latin for seize the day. Diem supplements have been expertly designed to help you do exactly that.
As well all know, it can be exceedingly difficult to get the most out of life without proper nourishment, but this is easier said than done! Nutrition is an ever-evolving field where new concepts and ingredients are constantly being discovered and tested. As our knowledge of nutrition grows as a society, so too should our selection of dietary supplements and regimens. However, this isn't always the case.
That's why Diem have committed themselves to being at the forefront of emerging nutritional advancements which provide aid for underserved healthcare concerns.