Diabetes Defense with Isohumulone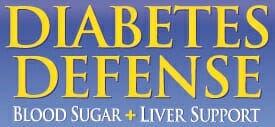 No other blood sugar support supplement contains Diabetes Defense's patented, pharmaceutical-grade Isohumulone for balancing blood sugar and weight control. Backed by clinical studies, the only natural product shown to help balance blood sugar, reduce fat, and lower triglycerides, with just one or two gel caps per day. Quite simply the most effective blood sugar and fat loss product available.
No products were found matching your selection.