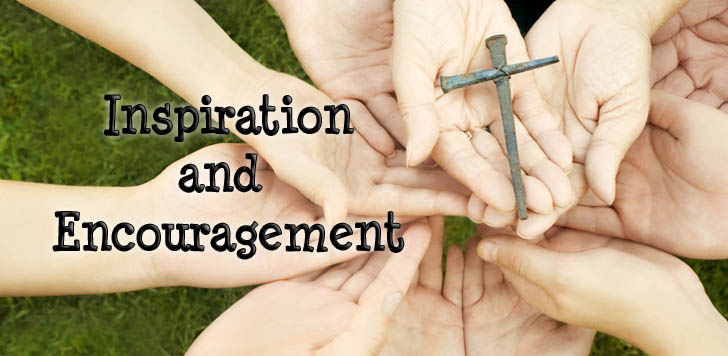 October 2016
Proverbs 10:12 "Hatred stirreth up strifes: but love covereth all sins."

A Merry Heart
Proverbs 17:22 "A merry heart doeth good like a medicine."
Caring for his Mother-in-law
A man, his wife and his mother-in-law went on vacation to the Holy Land. While they were there, the mother-in-law passed away.
The undertaker told them, "You can have her shipped home for $5000.00, or you can bury her here in the Holy Land for $150.00."
The man thought about it and told him he would just have her shipped home.
The undertaker asked, "Why would you spend $5000.00 to ship your mother-in-law home, when it would be wonderful to have her buried here and spend only $150.00?"
The man replied, "A man died here 2000 years ago, was buried here, and three days later he rose from the dead. I just can't take that chance."

Your IQ
"God never hurries. There are no deadlines against which he must work. Only to know this is to quiet our spirits and relax our nerves." – A.W. Tozer, The Pursuit of God
"Holiness, as taught in the Scriptures, is not based upon knowledge on our part. Rather, it is based upon the resurrected Christ in-dwelling us and changing us into His likeness." – A.W. Tozer, Preparing for Jesus' Return: Daily Live the Blessed Hope

Fresh Manna
Exodus 16:15b And Moses said unto them, "This is the bread which the LORD hath given you to eat."
Purity of Heart and Life
Blessed are the pure in heart: for they shall see God. (Matthew 5:8)
Purity, even purity of heart, is the main thing to be aimed at. We need to be made clean within through the Spirit and the Word, and then we shall be clean without by consecration and obedience. There is a close connection between the affections and the understanding: if we love evil we cannot understand that which is good. If the heart is foul, the eye will be dim. How can those men see a holy God who love unholy things?
What a privilege it is to see God here! A glimpse of Him is heaven below! In Christ Jesus the pure in heart behold the Father. We see Him, His truth, His love, His purpose, His sovereignty, His covenant character, yea, we see Himself in Christ. But this is only apprehended as sin is kept out of the heart. Only those who aim at godliness can cry, "Mine eyes are ever towards the Lord." The desire of Moses, "I beseech thee, show me thy glory," can only be fulfilled in us as we purify ourselves from all iniquity. We shall "see him as he is," and "every one that hath this hope in him purifieth himself." The enjoyment of present fellowship and the hope of the beatific vision are urgent motives for purity of heart and life. Lord, make us pure in heart that we may see Thee!
Abiding in the Word
"Let the word of Christ dwell in you richly in all wisdom; teaching and admonishing one another in psalms and hymns and spiritual songs, singing with grace in your hearts to the Lord. And whatsoever ye do in word or deed, do all in the name of the Lord Jesus, giving thanks to God and the Father by him." Colossians 3:16–17
The Bible speaks often of its importance in our lives. We are commanded to read, study, memorize, and meditate on the Word of God. Jesus made the central importance of the Scriptures very clear: "I am the vine, ye are the branches: He that abideth in me, and I in him, the same bringeth forth much fruit: for without me ye can do nothing. If ye abide in me, and my words abide in you, ye shall ask what ye will, and it shall be done unto you" (John 15:5, 7).
As a practical matter, there are two parts to the process of dwelling in the Bible and having it dwell in us. First we must have the Word coming into our hearts. We need to read the Bible, hear the Bible preached and taught, commit the Bible to memory, and meditate on what it says. Someone who said that they ate when they were young so they don't need to eat now would be the object of ridicule, yet sometimes Christians adopt the mindset that the Bible is mostly for little children, and for adults it is just something they carry to church on Sunday. That does not produce spiritual growth.
The second part of the process is actually doing what the Bible says. A man who knows the truth but doesn't do it is actually worse off than a man who doesn't know the truth. The Bible is not given to us for our information but for our transformation. God does not just want us to be educated, but to be obedient.
Today's Growth Principle: "The more the Bible controls our daily lives, the more like Jesus we will become." – By Pastor Paul Chappell

Power of Prayer
Prayer and Humility
Humility does not have its eyes on self, but rather on God and others. It is poor in spirit, meek in behavior, lowly in heart. "With all lowliness and meekness, with long-suffering, forbearing one another in love."
The parable of the Pharisee and publican is a sermon in brief on humility and self-praise. The Pharisee, given over to self-conceit, wrapped up in himself, seeing only his own self-righteous deeds, catalogues his virtues before God, despising the poor publican who stands afar off. He exalts himself, gives himself over to self-praise, is self-centered, and goes away unjustified, condemned and rejected by God.
The publican sees no good in himself, is overwhelmed with self-depreciation, far removed from anything which would take any credit for any good in himself, does not presume to lift his eyes to heaven, but with downcast countenance smites himself on his breast, and cries out, "God be merciful to me, a sinner."
Our Lord with great preciseness gives us the sequel of the story of these two men, one utterly devoid of humility, the other utterly submerged in the spirit of self-depreciation and lowliness of mind.
"I tell you this man went down to his house justified rather than the other; for every one that exalteth himself shall be abased; and he that humbleth himself shall be exalted." Luke 18:14.
God puts a great price on humility of heart. It is good to be clothed with humility as with a garment. It is written, "God resisteth the proud, but giveth grace to the humble." That which brings the praying soul near to God is humility of heart. That which gives wings to prayer is lowliness of mind. That which gives ready access to the throne of grace is self-depreciation. Pride, self-esteem, and self-praise effectually shut the door of prayer. He who would come to God must approach Him with self hid from his eyes. He must not be puffed-up with self-conceit, nor be possessed with an over-estimate of his virtues and good works.
Excerpt from E.M. Bounds book The Elements of Prayer chapter 2 Prayer and Humility.

More than Conquerors
Romans 8:37 "Nay, in all these things we are more than conquerors through him that loved us."
We Should Praise God
"Sing forth the honour of His name, make His praise glorious." – Psalm 66:2.
It is not left to our own option whether we shall praise God or not. Praise is God's most righteous due, and every Christian, as the recipient of His grace, is bound to praise God from day to day. It is true we have no authoritative rubric for daily praise; we have no commandment prescribing certain hours of song and thanksgiving: but the law written upon the heart teaches us that it is right to praise God; and the unwritten mandate comes to us with as much force as if it had been recorded on the tables of stone, or handed to us from the top of thundering Sinai. Yes, it is the Christian's duty to praise God. It is not only a pleasurable exercise, but it is the absolute obligation of his life. Think not ye who are always mourning, that ye are guiltless in this respect, or imagine that ye can discharge your duty to your God without songs of praise. You are bound by the bonds of His love to bless His name so long as you live, and His praise should continually be in your mouth, for you are blessed, in order that you may bless Him; "this people have I formed for myself, they shall show forth my praise"; and if you do not praise God, you are not bringing forth the fruit which He, as the Divine Husbandman, has a right to expect at your hands. Let not your harp then hang upon the willows, but take it down, and strive, with a grateful heart, to bring forth its loudest music. Arise and chant His praise. With every morning's dawn, lift up your notes of thanksgiving, and let every setting sun be followed with your song. Girdle the earth with your praises; surround it with an atmosphere of melody, and God Himself will hearken from heaven and accept your music.
"E'en so I love Thee, and will love,
And in Thy praise will sing,
Because Thou art my loving God,
And my redeeming King."
By: Charles Spurgeon