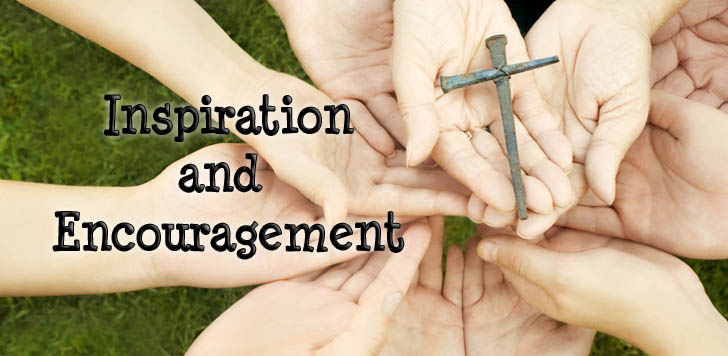 August 2016
Proverbs 4:7 "Wisdom is the principal thing; therefore get wisdom: and with all thy getting get understanding."

A Merry Heart
Proverbs 17:22 "A merry heart doeth good like a medicine."
To Park or Not to Park
A minister parked his car in a no-parking zone in a large city because he was short of time and couldn't find a space with a meter. Then he put a note under the windshield wiper that read: "I have circled the block 10 times. If I don't park here, I'll miss my appointment. Forgive us our trespasses."
When he returned, he found a citation from a police officer along with this note "I've circled this block for 10 years. If I don't give you a ticket I'll lose my job. Lead us not into temptation."
The Substitute Organist
The minister was preoccupied with thoughts of how he was going to ask the congregation to come up with more money than they were expecting for repairs to the church building. Therefore, he was annoyed to find that the regular organist was sick and a substitute had been brought in at the last minute. The substitute wanted to know what to play.
"Here's a copy of the service," he said impatiently. "But, you'll have to think of something to play after I make the announcement about the finances."
During the service, the minister paused and said, "Brothers and Sisters, we are in great difficulty; the roof repairs cost twice as much as we expected and we need $4,000 more. Any of you who can pledge $100 or more, please stand up."
At that moment, the substitute organist played "The Star Spangled Banner."
And that is how the substitute became the regular organist!

Your IQ
"From what we get, we can make a living; what we give, however, makes a life." – Arthur Ashe
"There are only two options regarding commitment. You're either in or you're out. There's no such thing as life in-between." – Pat Riley

Fresh Manna
Exodus 16:15b "And Moses said unto them, This is the bread which the LORD hath given you to eat."
Remember Your Benefits
"Forget not all His benefits." – Psalm 103:2.
This is a delightful and profitable occupation to mark the hand of God in the lives of ancient saints, and to observe His goodness in delivering them, His mercy in pardoning them, and His faithfulness in keeping His covenant with them. But would it not be even more interesting and profitable for us to remark the hand of God in our own lives? Ought we not to look upon our own history as being at least as full of God, as full of His goodness and of His truth, as much a proof of His faithfulness and veracity, as the lives of any of the saints who have gone before? We do our Lord an injustice when we suppose that He wrought all His mighty acts, and showed Himself strong for those in the early time, but doth not perform wonders or lay bare His arm for the saints who are now upon the earth.
Let us review our own lives. Surely in these we may discover some happy incidents, refreshing to ourselves and glorifying to our God. Have you had no deliverances? Have you passed through no rivers, supported by the divine presence? Have you walked through no fires unharmed? Have you had no manifestations? Have you had no choice favours? The God who gave Solomon the desire of his heart, hath He never listened to you and answered your requests? That God of lavish bounty of whom David sang, "Who satisfieth thy mouth with good things," hath He never satiated you with fatness? Have you never been made to lie down in green pastures? Have you never been led by the still waters? Surely the goodness of God has been the same to us as to the saints of old. Let us, then, weave His mercies into a song. Let us take the pure gold of thankfulness, and the jewels of praise and make them into another crown for the head of Jesus. Let our souls give forth music as sweet and as exhilarating as came from David's harp, while we praise the Lord whose mercy endureth for ever. – Charles Spurgeon
A Sack of Potatoes
A teacher once told each of her students to bring a clear plastic bag and a sack of potatoes to school. For every person they refuse to forgive in their life's experience, they chose a potato, wrote on it the name and date, and put it in the plastic bag. Some of their bags were quite heavy.
They were then told to carry this bag with them everywhere for one week, putting it beside their bed at night, on the car seat when driving, next to their desk at work.
The hassle of lugging this around with them made it clear what a weight they were carrying spiritually, and how they had to pay attention to it all the time to not forget and keep leaving it in embarrassing places. Naturally, the condition of the potatoes deteriorated to a nasty smelly slime. This was a great metaphor for the price we pay for keeping our pain and heavy negativity! Too often we think of forgiveness as a gift to the other person only, but it clearly is gift for ourselves as well! Ephesians 4:32 "And be ye kind one to another, tenderhearted, forgiving one another, even as God for Christ's sake hath forgiven you."

Power of Prayer
From the Diary of Missionary David Brainerd (1718-1747)
February 24th
David Brainerd was consumed with two desires: holiness and saving the lost, as indicated by the following quotes:
Romans 12:1 "I beseech you therefore, brethren, by the mercies of God, that you present your bodies a living sacrifice, holy, acceptable to God, which is your reasonable service.
Philippians 1:20-21 (20) "According to my earnest expectation and my hope, that in nothing I shall be ashamed, but that with all boldness, as always, so now also Christ shall be magnified in my body, whether it be by life, or by death.
"I know I long for God and conformity to His will, in inward purity and holiness, ten thousand times more than for anything here below."
"On, that my soul were holy as He is holy! Oh, that I were pure even as Christ is pure."
"I began to find it sweet to pray; and could think of undergoing the greatest sufferings in the cause of Christ, with pleasure; and found myself willing, if God should so order it, to suffer banishment from my native land, among the heathen, that I might do something for their salvation, in distresses and deaths of any kind. Then God gave me to wrestle earnestly for others, for the kingdom of Christ in the world, and for dear Christian friends. I felt weaned from the world, and from my own reputation amongst men, willing to be despised, and to be a gazing stock for the world to behold."
E.M. Bounds on George Mueller
"The work of George Müller in Bristol, England, was a miracle of the nineteenth century. It will take the opening of the books at the great judgment day to disclose all he wrought through prayer. This godly man never asked anyone for money for running expenses at his orphanage where hundreds of fatherless and motherless children were cared for. His practice was always to ask God for just what was needed, and the answers which came to him read just like a record of apostolic times. He prayed for everything and trusted implicitly to God to supply all his needs. And it is a matter of record that never did he and the orphans ever lack for any good thing." – E. M. Bounds

More than Conquerors
Romans 8:37 "Nay, in all these things we are more than conquerors through him that loved us."
Growing Oaks or Ears of Popcorn
Genesis 15:6 "And he believed in the LORD; and he counted it to him for righteousness."
The church must claim again her ancient dowry of everlastingness. She must begin again to deal with ages and millenniums rather than with days and years. She must not count numbers but test foundations. She must work for permanence rather than for appearance. Her children must seek those enduring things that have been touched with immortality. The shallow brook of popular religion chatters on its nervous way and thinks the ocean too quiet and dull because it lies deep in its mighty bed and is unaffected by the latest shower. Faith in one of its aspects moves mountains; in another it gives patience to see the promises afar off and to wait quietly for their fulfillment. Insistence upon an immediate answer to every request of the soul is an evidence of religious infantilism. It takes God longer to grow an oak than to grow an ear of popcorn. It will cost something to walk slow in the parade of the ages while excited men of time rush about confusing motion with progress. But it will pay in the long run and the true Christian is not much interested in anything short of that. – A.W. Tozer
The Importance of Love
Text: I Corinthians 13:2
"And though I have the gift of prophecy, and understand all mysteries, and all knowledge; and though I have all faith, so that I could remove mountains, and have not charity, I am nothing."
We see the great importance of love from the divine perspective. A person may have great gifts and abilities that leave men in awe with what they can do. Great talents may impress men, but if it lacks love then in God's eyes then it amounts to nothing. Love is the greatest commandment. Matthew 22:36-38 (36) "Master, which is the great commandment in the law? (37) Jesus said unto him, Thou shalt love the Lord thy God with all thy heart, and with all thy soul, and with all thy mind. (38) This is the first and great commandment."
If one were to have great mountain moving faith and not have love in their heart then it would be of no value. Love is what gives substance to our works and is the foundation that we must build on. Love is indispensable in the life of the godly Christian. Without love we would be full of pride, self and lack the right motives for service for the Lord Jesus. We must build our Christian life from the core which is the depth of our heart. We should not live to impress men, but live our life to please God alone. Those who "brag" about what they do for God are deficient in love, shallow in their outlook and are only building on wood, hay and stubble. Let us strive to fill our heart with the love of God and may that motivate us in all that we do. – Kurt John LaCapruccia